Antiques from a long gone general store have made a home in Old Nottoway Antiques, at least for a while.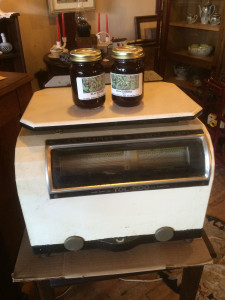 The name Martins Corner remains to locals, but the old general store that once stood where West Courthouse Rd and The Falls Rd (Route 49) cross is long gone. Although it is just a memory to those family members who remember the stories of their elders, items used within the store are now in Old Nottoway Antiques.
A local man entered the store a few days ago selling a meat scale and said that he had other items that were once from his family's general store in a utility shed nearby. We drove only a few miles past our store and Nottoway Courthouse near Martins Corner as the locals call it. The name is no where to be found, but was once an old neighborhood in Nottoway that has long since disappeared. It's shown on Wikipedia – Martins Corner
What makes owning a brick and mortar store unique is that we get a chance to go into the homes and private properties of the people we meet and buy directly from them. This interaction allows us to purchase unusual items that no one has ever seen before. Of course, you can find similar items, but these particular ones are unique. Once we got to the utility shed and the man opened it up, we bought more of the items he had in relevance to the store and the period.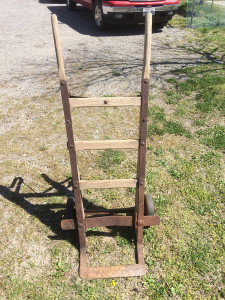 He had an antique handcart circa 1900 and a feed scale with weights.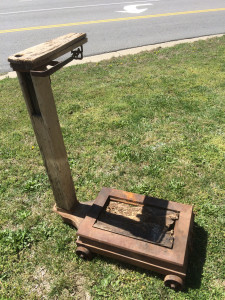 He had other items, great finds like this 1940's Taylor Tot stroller/walker with a removable footrest.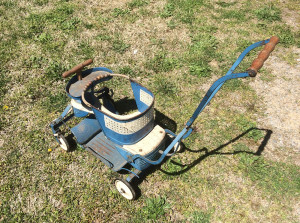 There was also old lamps and a large/over-sized woven basket. All of the items are for sale.