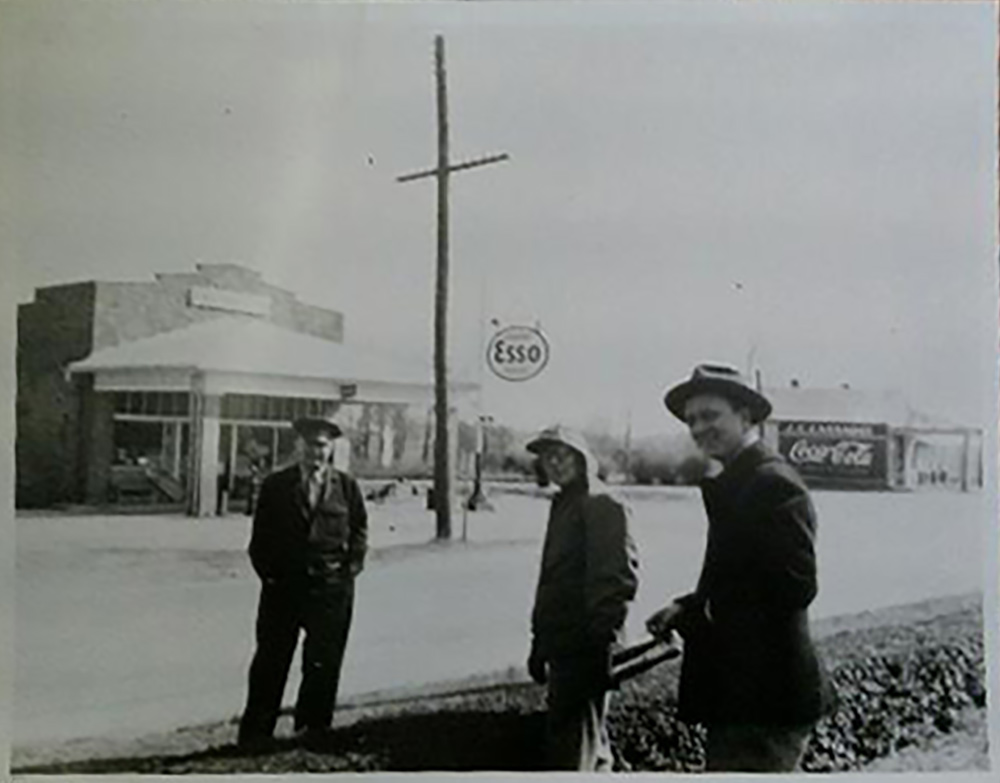 Old Nottoway Antiques situated in the heart of Nottoway Courthouse wasn't always an antique store. The brick building that is now our antique store has served the county in a variety of ways. It was a general store, an Esso gas station (as seen in the picture above), a Texaco station (as seen in the match box below) and used by the Nottoway Health Department. Bob Carson (J.R. Carson) built the store and owned it, the apartment/garage and the house on the property from 1930 to 1980.
Carson converted the store into the Esso gas station in the late 1940's/early 1950's, as seen in the picture above found just recently in the basement of Nottoway Courthouse. The cement block that held the Esso gas station sign is still in the front and to the right (facing the building) of the overhang of the store today.
Unbeknownst to many who shop here there was another antique store, the building in the right of the above picture with the Coca Cola logo, owned by the late Emma and Bob Crane (see photos below). That building was right next door for years which some folks confuse our store with today not realizing that it was torn down in the late 1990's when the department of transportation constructed the new road system.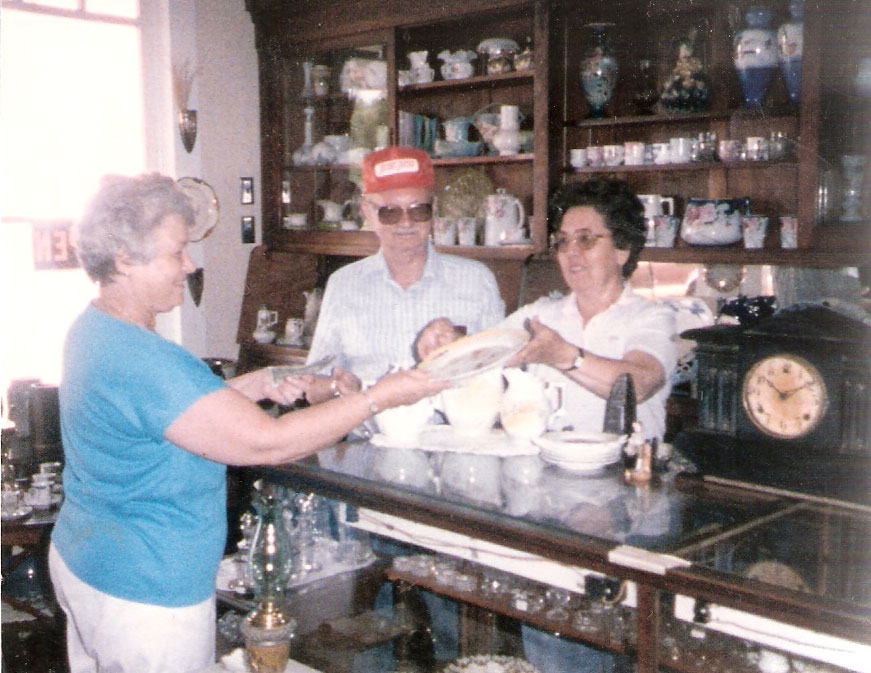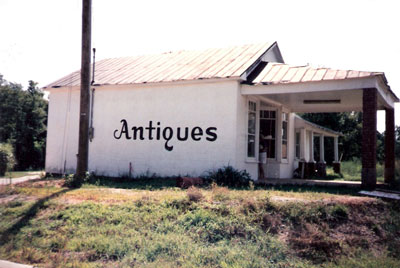 As a general store, Carson's store served soldiers of Fort Pickett who once came to the Crystal Lake Campground just down the road in the summers (picture below). Carson sold hardware, grocery items and prepared food like baked chicken. One Crewe resident who once rented the apartment above the garage from Carson next door when she was first married stated that she remembered the chicken being "delicious."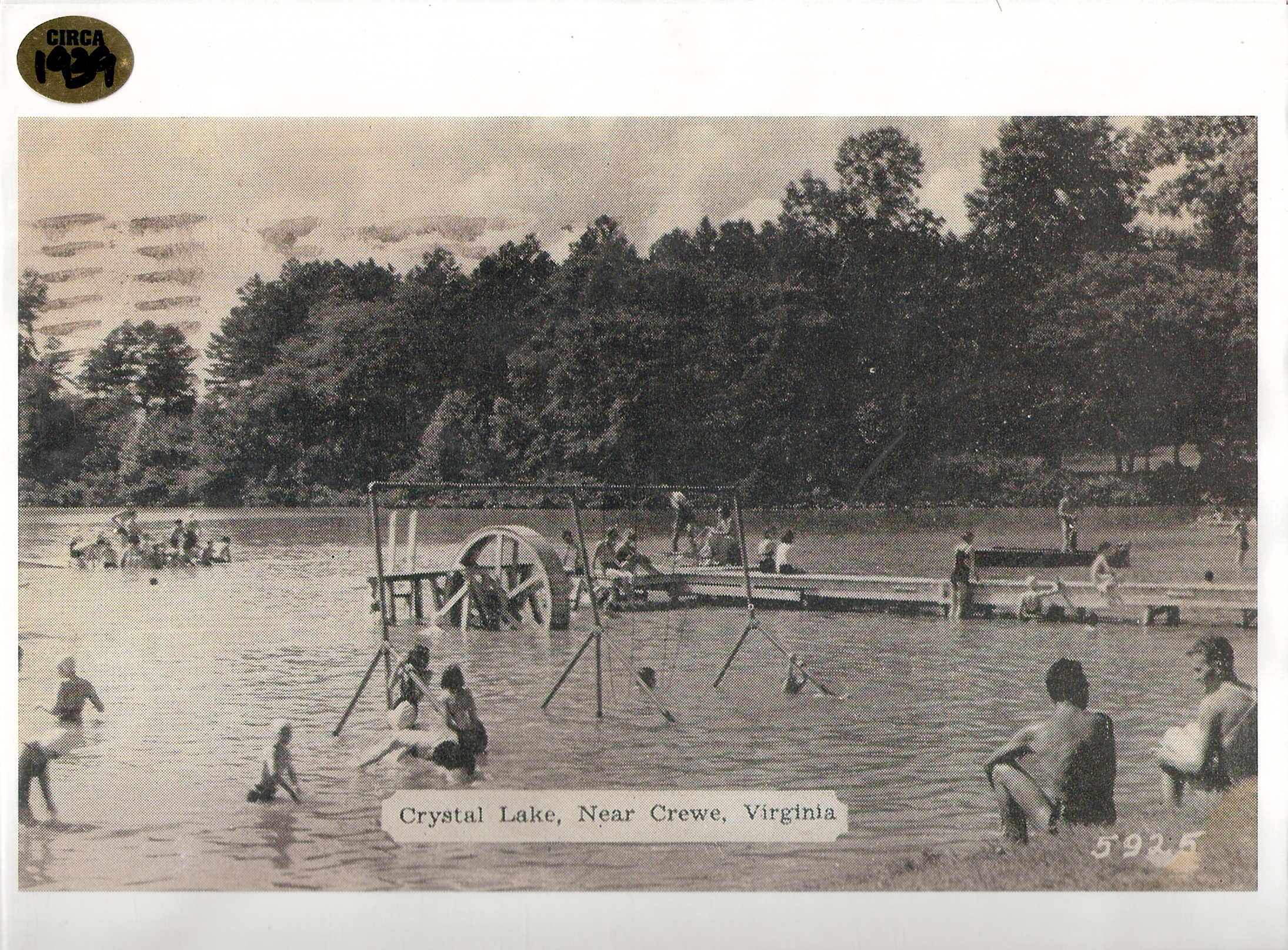 The front and back of one single book of matches with the Texaco name and history of Nottoway Courthouse exists from the gas station when Carson owned it which we have in our possession (see images below).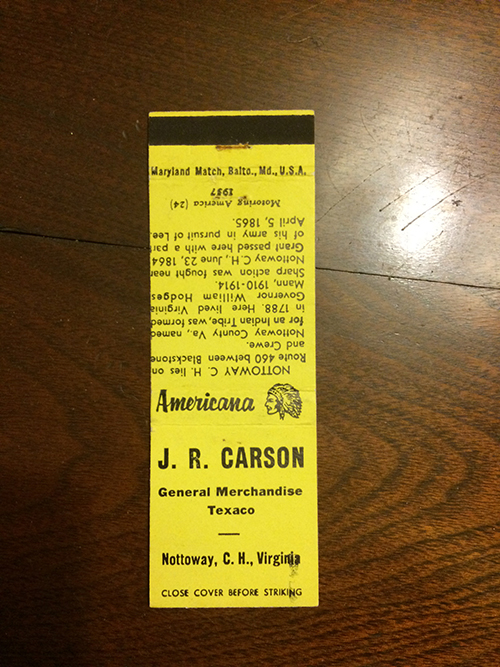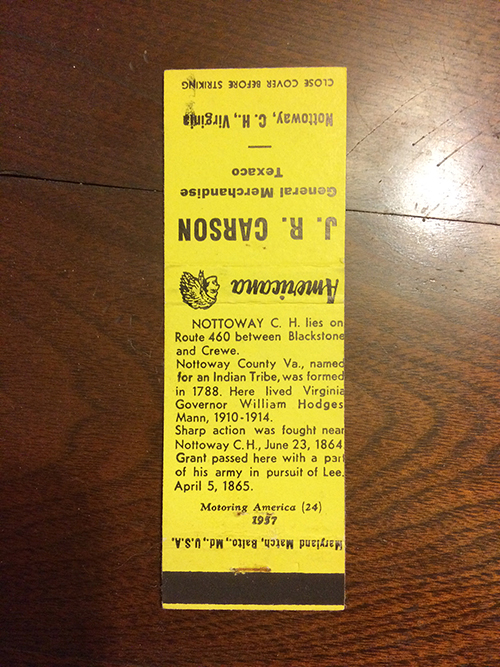 The back explains the historical relevance (General Grant passing through with his army in pursuit of Lee) of the Old Brick Church (see photo below), which sits across the street from Old Nottoway Antiques today.